Residential Window Tinting
When the Sun shines we smile, however heat and glare can reduce our smile into a squint or a headache. We at Northwest Window Tinting can help you smile again. Lets have a close look at what our professional window film products can do to achieve the desired result.
Heat
Basically if you have a conservatory you have a Greenhouse, glass or polycarbonate roofs have the same problem, they transmit and hold the heat into the room below. Installing Northwest Window Tinting products to the inside of the glass or polycarbonate will dramatically reduce the heat gain inside your room. Window film works by holding or reflecting the energy of the sun by up to 90%, making the room much more comfortable space to relax and work. The same result can be achieved if you don't have a conservatory roof, with respect to all windows in your house, such as patio doors, lounge, Kitchen and bedroom windows.
Solar Glare
Strong sunlight can really spoil the view while watching TV, reading or working from home. Northwest Window Tinting window film products will reduce the amount of Solar glare by up to 96% without blocking your view, ensuring you can carry on doing the things you need to do without squinting you eyes, which often leads to headaches and loss of concentration.
UV Damage
Damaging ultra violet light is becoming more of a problem, as we all become familiar with the effects of the harmful rays from the sun and what UV can damage and can lead to skin cancer and fading furniture. All Northwest Window Tinting products give you 99% UV protection and our UV Shield will over 99.9% protection, ensuring you can move around knowing you are fully protected. We can also provide UV Shield and other window films to reduce the fading of furniture by slowing own the effects of harsh UV damage.
All year round comfort
Glare reduction up to

96%

Heat gain reduction up to

90%

UV Protection against the harsh effects of the sun
Providing excellent daytime privacy
Case Study 1
A holiday home on Anglesey which needed privacy film to stop onlooks as the house was directly opposite to a main road and path, which leads to the beach. We professionally installed our Vista 20% window film, giving the customer a perfect view of the outside but stopping people looking into the house.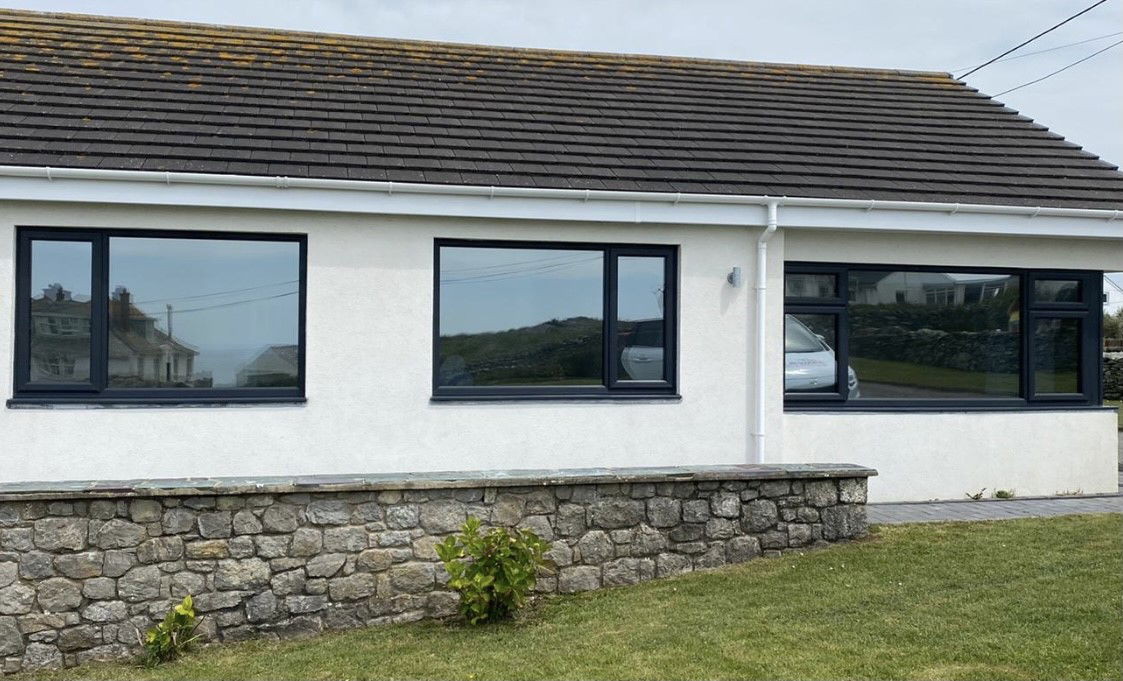 Case Study 2
A customer in Liverpool contacted Northwest Window Tinting because they had a big problem with heat and glare in their conservatory. We installed Vista 20% to their roof and the difference is amazing, they can now sit in comfort and enjoy their lovely conservatory.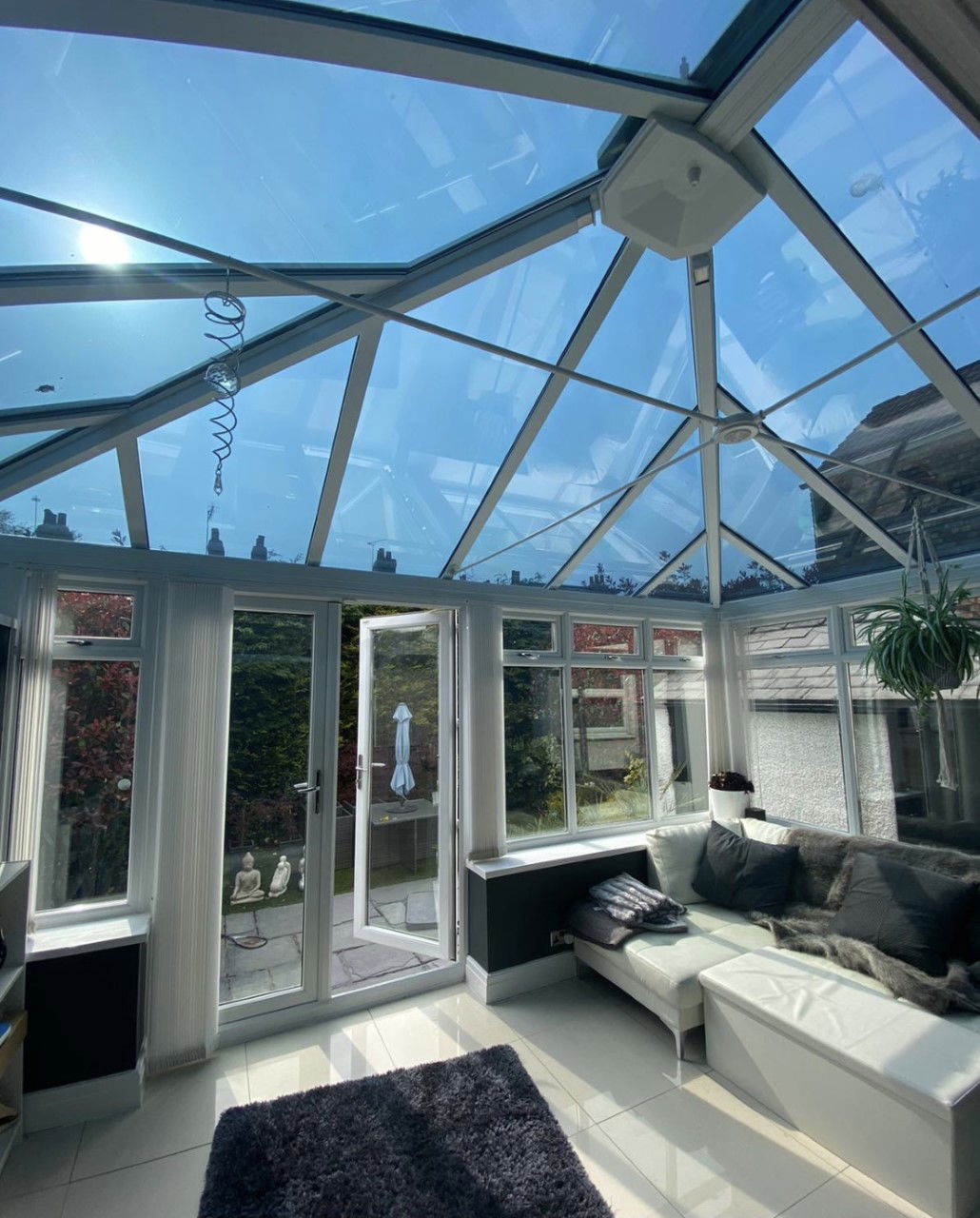 Case Study 3
A couple from Wrexham contacted Northwest Window Tinting because they had a problem with excessive glare, the strong sunlight meant they could not enter the room. We installed out Metallux Plus, which reduced the brightness by 90%, now they can enjoy the polycarbonate roof conservatory.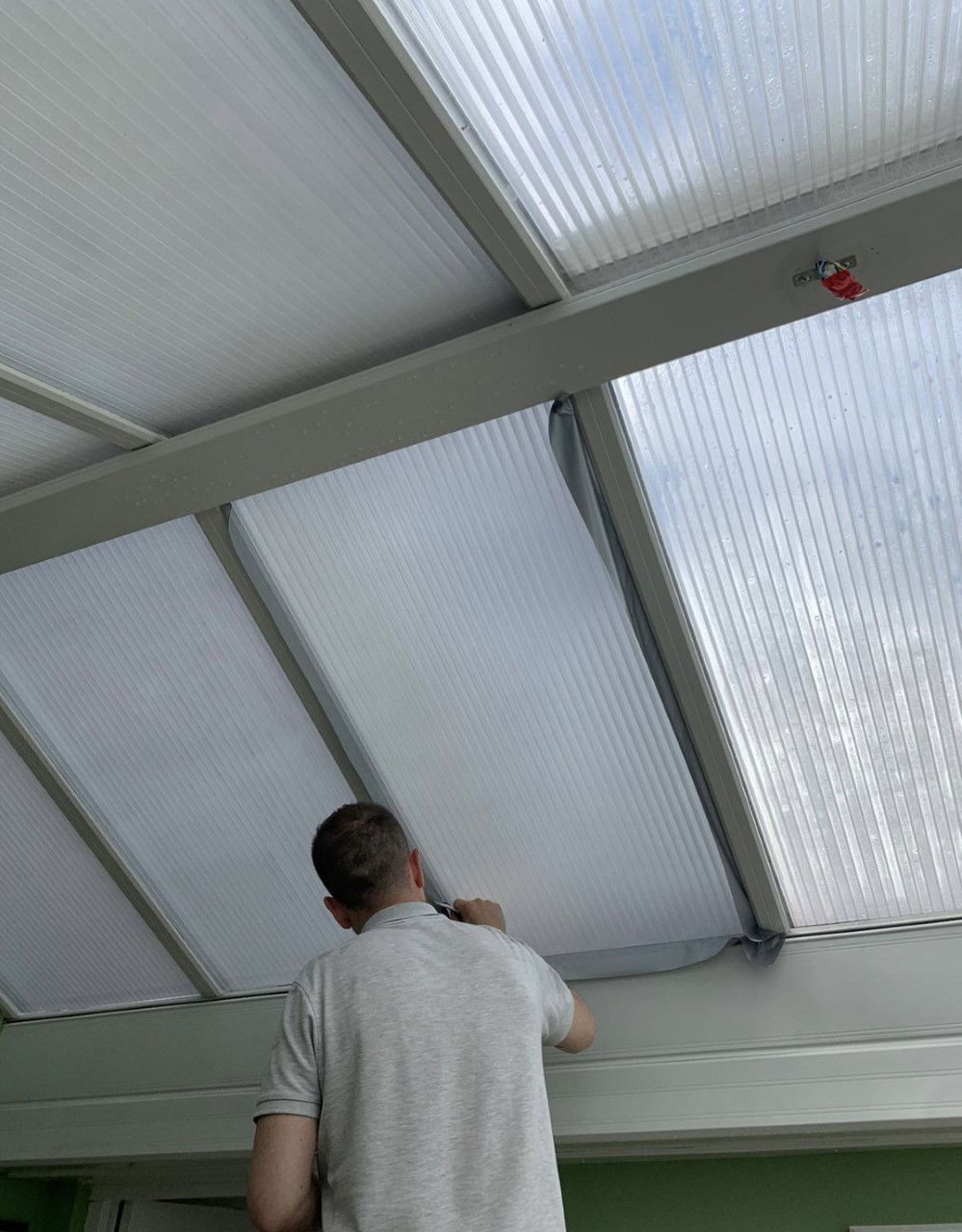 Case Study 4
We tinted a conservatory in Cheshire, within a week they asked us to go back because they were so impressed with the results of the conservatory and wanted us to install our Vista 20% too their Skylights in the kitchen, now they have the full benefits of our Northwest Window Tinting window films.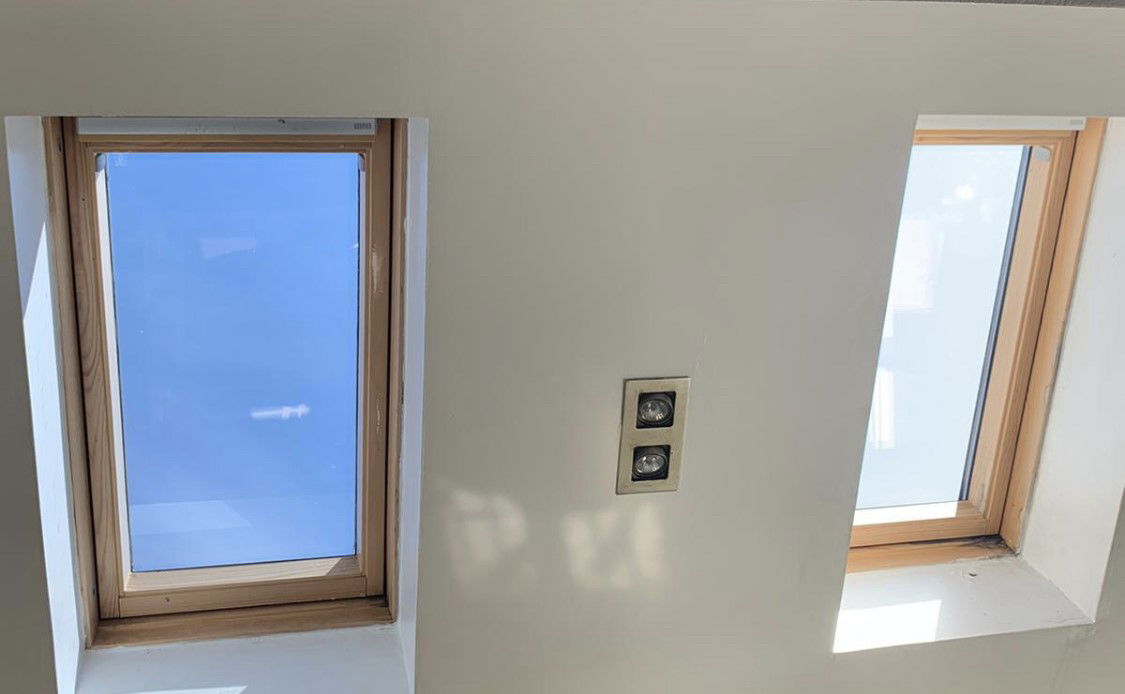 How does window film work?